South Korea's crypto market cap surpasses $21 billion, nearly doubling in H1 2023.
South Korea's crypto market cap surpasses $21 billion, nearly doubling in H1 2023.
The Surging Growth of South Korea's Blockchain Industry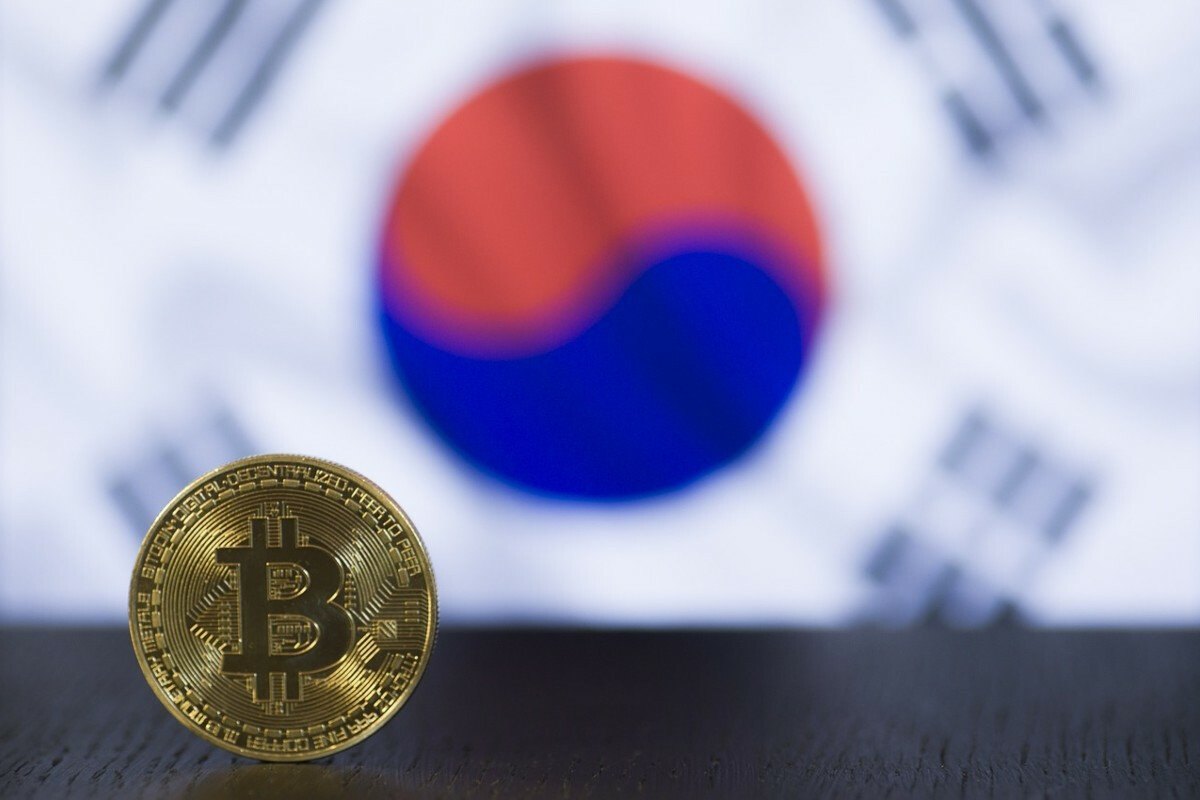 South Korea's virtual asset market has experienced a significant surge during the first half of 2023, reaching a total market cap of $21.1 billion. This growth is a testament to the increasing popularity and adoption of cryptocurrencies in the country. The Financial Services Commission (FSC) of South Korea revealed that the country's crypto market cap witnessed a 46% increase compared to the previous half-year term, local media outlets reported. But what factors contributed to this remarkable growth, and what does it mean for the future of the blockchain industry in South Korea?
A Rising Tide: Global Growth in the Crypto Market
The global crypto market also witnessed substantial growth during the same period, with its market cap surging by 53% to reach a staggering 154 trillion won as Bitcoin prices saw a robust 81% increase, reaching $30,441 as of June, compared to the end of the previous year. This surge in market capitalization reflects the growing interest of both institutional and retail investors in cryptocurrencies as a viable investment option. It highlights the maturing nature of the blockchain industry and its potential for long-term stability and profitability.
Virtual Marketplace Operators: Raking in Profits
In addition to the surge in market capitalization, South Korea's virtual marketplace operators also saw an impressive 82% rise in operating profits, totaling $168 million during the first half of the year. This increase in profits is a clear indication of the growing trading activity and transactions taking place within the South Korean crypto market. Deposits in these crypto exchanges also increased by 11% to reach approximately $3 billion. These figures suggest that more individuals and institutions have recognized the potential of cryptocurrencies for wealth creation and are actively participating in the market.
Trends and Challenges in the South Korean Crypto Market
Despite the overall growth in the crypto market, the average daily transaction value at the 26 exchanges dipped slightly, decreasing by 1.3% to $2.1 billion in the January-June period compared to six months prior. This minor dip could be attributed to various factors, such as increased regulatory scrutiny or temporary market corrections. However, it is worth noting that such fluctuations are normal in any financial market.
Interestingly, the number of individual and corporate crypto traders decreased by 210,000 to 6.06 million as of the end of June. Among individual traders, those in their 30s accounted for the largest share, with over 67% holding virtual assets worth less than 500,000 won. This demographic shift in traders hints at the increasing interest of younger generations in cryptocurrencies and their potential for financial growth.
A Diverse Crypto Landscape in South Korea
The data further showed that South Korea saw the trading of 622 types of cryptocurrencies in the first half of the year, including popular options like Bitcoin, Ethereum, Ripple, and Dogecoin. The variety of cryptocurrencies available for trading indicates the diversity of investment opportunities within the South Korean crypto market. People have access to a wide range of digital assets, allowing them to create a diversified portfolio suited to their investment objectives and risk appetite.
During this period, 169 new crypto coins were listed, while 115 coins had trading suspensions due to various reasons such as project risk and investor protection. These listings and suspensions reflect the dynamic nature of the blockchain industry and the need for investors to exercise caution when selecting cryptocurrencies to invest in. It also highlights the role of regulators in ensuring investor protection and maintaining market integrity.
Future Regulatory Measures to Protect Investors
As South Korea's crypto market continues to grow and evolve, the country is set to implement a new law to protect crypto investors in July next year. This legislation will enable authorities to penalize unfair trading practices with potential sentences and fines. Acts of unfair trading that fall under the law's purview include the use of undisclosed information, market price manipulation, and illegal transactions. The introduction of these regulatory measures demonstrates South Korea's commitment to creating a safe and transparent environment for cryptocurrency trading.
Conclusion
The surge in South Korea's virtual asset market, along with the impressive profitability of virtual marketplace operators, showcases the growing interest, adoption, and potential of cryptocurrencies in the country. As the blockchain industry continues to mature, it is essential for regulators to strike a balance between fostering innovation and protecting investors. With an increasingly diverse range of cryptocurrencies available for trading, it is crucial for individuals and institutions to conduct thorough research and exercise caution when entering the market. South Korea's regulatory efforts serve as a testament to the nation's commitment to harnessing the benefits of blockchain technology while ensuring a fair and secure environment for all participants.