Neighbor Alice and ELLE collaborate for a unique Web3 gaming experience
STOCKHOLM— MAY 25, 2023 – My Neighbor Alice (MNA) has partnered with ELLE to create a unique and immersive gaming experience that showcases the best of both worlds. This partnership aims to demonstrate MNA's ability to successfully integrate brands into its gaming universe in preparation for more partnerships in the future.
ELLE will be incorporated into the game as a neighbor, with plots in each active region. Players will find each ELLE plot conveniently located near the Town Hub of their respective region.
Quests have been designed to allow gamers to acquire exclusive ELLE-branded items customized with an Alice twist. These quests will be accessible to players at the ELLE Café, a unique building placed within the ELLE plot.
This partnership will introduce two limited ELLE Non-Fungible Tokens (NFTs) collections: the Mots d'Amour and the Wonder Collection. The former will be available for purchase in the OpenSea marketplace, while the latter can only be obtained by crafting in the game. These items will be rewarded in NFTs, making them valuable to any player's in-game inventory. The collaboration will result in three distinct collections: Rare, Epic, and Legendary.
Buyers can receive free exclusive NFTs through the airdrop system. The collection will be available on Opensea or Binance.
This collaboration between My Neighbor Alice and ELLE will create an unparalleled gaming experience for players as they navigate the beautifully crafted world of My Neighbor Alice and engage with the stylish offerings from ELLE.
Check out the article on Elle's website to learn more about the collaboration.
About My Neighbor Alice
My Neighbor Alice is a multiplayer builder game being built on Chromia's Blockchain that offers an engaging and accessible experience on a charming virtual island. Integrating Blockchain technology allows players to own and trade virtual assets (NFTs). The game's marketplace enables players to buy, sell, and trade these NFTs, creating a dynamic and player-driven virtual economy. Players can earn rewards, monetize their creations, and engage in community events, fostering a sense of ownership and collaboration. With different strategic partnerships, MNA underscores the project's dedication to promoting NFT ownership, encouraging a more engaging and interactive gaming community. My Neighbor Alice represents the future of gaming, combining virtual reality, blockchain, and decentralized finance to redefine how we interact with virtual worlds.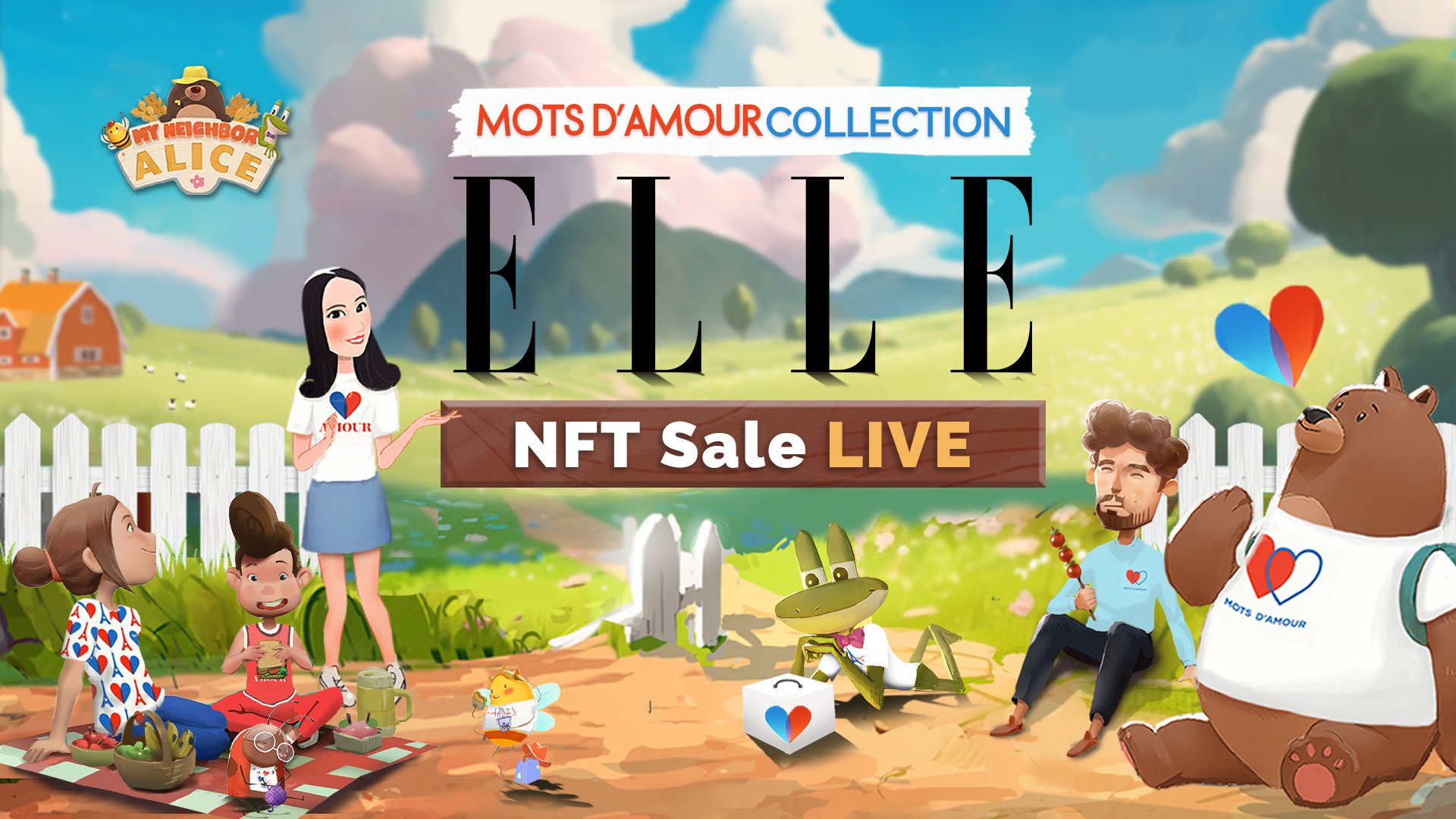 Discord: https://discord.gg/myneighboralice
Telegram: https://t.me/MyNeighborAlice
Telegram Announcement: https://t.me/AliceAnnouncements
Twitter: https://twitter.com/MyNeighborAlice
Linkedin: https://www.linkedin.com/company/my-neighbor-alice/