Meme Token surges 20,000% on DEXTools, but experts call it a scam and recommend these new coins instead. Here's why.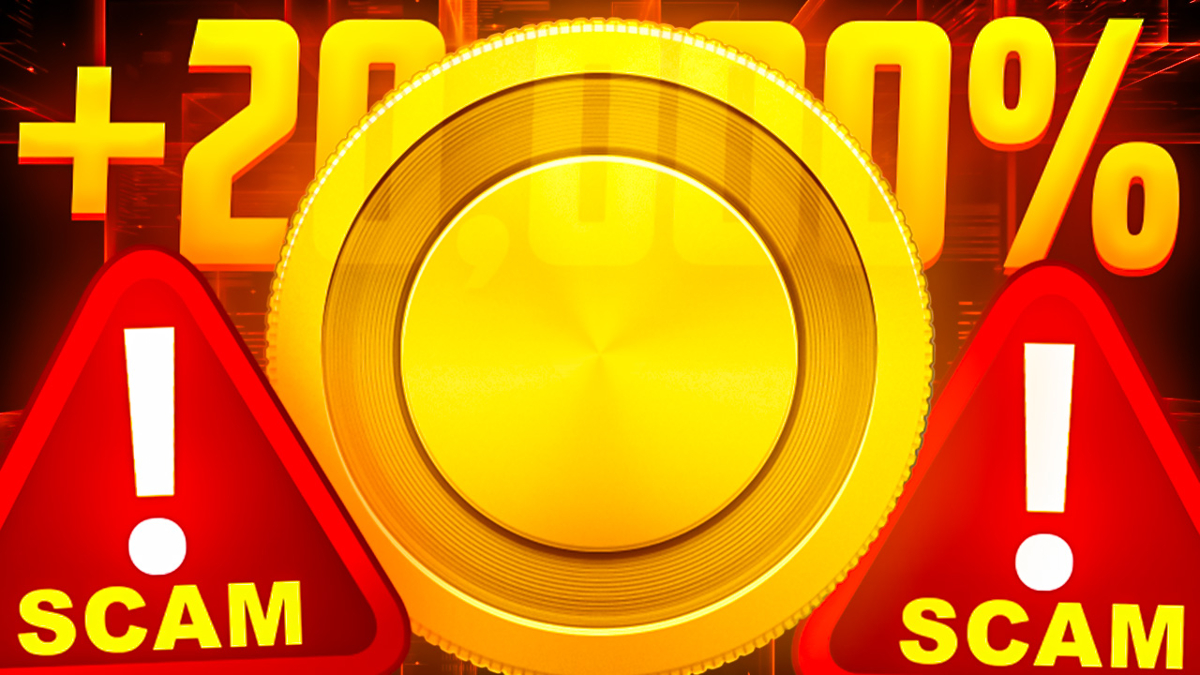 A newly-listed crypto project, MEME token, took the crypto space by storm after it clocked over 20,000% in 24 hours.
While this would seem like a profitable trade to enter, many crypto experts believe it might be a honeypot scam due to its irregular chart pattern.
The project also scored poorly in the community votes on DEXTools, which raises doubts about its authenticity.
Nonetheless, not all nascent crypto projects fall under this ignominious light.
Crypto investors are paying close attention to more genuine meme projects, including Wall Street Memes, Thug Life, and Safemoon 3.0.
20,000% Plus Percentage and Yet Low Community Score? Something Is Fishy
The crypto market is back on the bullish track as it eyes a $1.2 trillion market valuation.
Several altcoins are posting significantly as buying pressure increases. Meanwhile, a new meme crypto token, MEME, is stealing all the spotlight.
With little to no useful information on its platform, the MEME token has posted over a 20,000% price gain with a current price tag of $0.00001689.
The meme crypto project has a trading volume of over $71,500, with 152 transactions so far.
However, what has caught the attention of many crypto experts is that the platform misses several key integrity metrics, which could potentially impact its trajectory positively.
Firstly, it has a low community trust, evident from the votes of only 73 individuals. Only 2.7% voted in favor of the project, while a staggering 97.3% gave it a low score.
Another concerning metric is its blacklisting by several crypto aggregator websites like DEXTools, which raises suspicions of it being a potential honeypot scam project.
Adding to the project's rocky start, the MEME token's trading chart is also quite queer, as it only trends upwards.
This could easily be the work of a few traders trying to whitewash and prop up the token to draw in other investors.
If these tactics succeed, they may sell off their assets later, leaving other investors with worthless coins and significant losses.
These tell-tale signs have prompted many crypto experts to express concerns that it could be a honeypot scam project looking to collect funds from unsuspecting investors.
With the numerous fraudulent projects in the crypto space, investors should be cautious about this project, especially considering the lack of information available about it and its developers.
Meanwhile, crypto investors are turning their attention towards more promising coins as the meme coin frenzy intensifies.
Wall Street Memes ($WSM): Creating a Meme Project for the Retail Investor
Launched only a month ago, Wall Street Memes is a meme project with a rich history.
The project is based on the GameStop events of 2021, which saw a paradigm shift in investor power.
In the following events, retail investors banded together to buy up shares of struggling companies.
Led by the WallStreetBets subreddit, retail investors were able to shore up the prices of these companies while directly impacting the profitability of hedge funds that short-sell their stocks.
This event has spilled into a movement, and the development team believes it is apt for the crypto space.
The Wall Street Memes project is a tokenization of this movement, and the team sees it as the ultimate triumph of the internet over rampant capitalism.
The project aims to provide an avenue for retail investors to profit off seemingly worthless coins with little upfront investment.
It is a compilation of all the internet's financial memes, including memes like Wojak and Pepe-the-frog.
Wall Street Memes has achieved remarkable success, amassing over 1 million community members who are buying into the project.
Elon Musk has also repeatedly interacted with the meme concept.
Furthermore, the project gained recognition for its 2021 Wall Street Bulls NFT collection, launched on the Ethereum network, and quickly sold out in 32 minutes.
Now, it has also launched another Bitcoin-focused NFT collectible called Wall Street Ordinals.
With these strong fundamentals, many crypto experts believe that Wall Street Memes will soon secure a tier-1 exchange listing following its full launch.
At press time, the Wall Street Memes project is still in its presale stage. It is powered by the $WSM token , which has so far generated over $11.7 million in presale investment.
Early-bird investors can buy the $WSM token at its current presale value of $0.0307.
Buy $WSM Now
Thug Life ($THUG): Baller's Meme Coin for the Web3 Space
Another exceptional meme coin project bringing a fresh take into the nascent ecosystem is the Thug Life coin, $THUG .
Instead of running on the familiar territory of dog and cat-themed meme coins, it portrays a lifestyle reminiscent of the 80s, popularized by hip-hop stars like Snoop Dogg .
The project is powered by the $THUG token , which the development team views as a movement fueled by humor, brotherhood and the shared struggle of hustling in the Web3 space.
This depiction is apt given the struggles impoverished minority groups faced before the 21st century. Many resorted to a life of crime and became gangsters to stay relevant.
Thug Life tokenizes this entire history and allows anyone to tap into the baller's meme coin.
Given that the Web3 space is still in its development stage, many people are still groping in the dark.
Thug Life provides a second chance for those who have been played, influenced, and used as a cashout.
It provides an earning opportunity for any investor who has been the victim of a scam project while giving them the sway for holding the digital asset.
Launched only recently on June 28, 2023, the $THUG token recorded over $45,000 in its first few hours.
At press time, the digital asset has already raised over $1.86 million from eager investors.
What sets it apart even further is its unique presale event.
Meme coin enthusiasts have a limited time to acquire $THUG , as the token's discounted value of $0.0007 will significantly surge once the presale raise reaches $2.058 million.
Buy $THUG Now
SafeMoon 3.0: Copycat of SafeMoon
SafeMoon 3.0 , a recently launched meme coin, has emerged as a replica of the popular decentralized finance (DeFi) project.
Within a short period, the project has witnessed remarkable growth, with a staggering 189% increase in just 24 hours.
Powered by the SFM3.0 token, SafeMoon 3.0 currently holds a market price of $0.00000001657.
Despite having a market cap below $1 million, the project has already achieved a daily trading volume exceeding $1.84 million.
The project has clocked over 1,200 transactions, with many trades being buy orders.
Even though it is still quite novel, the copycat meme project has a community trust score of 66.7%, which points to its strong fundamentals.
Early-bird investors can easily tap into the project's profit trajectory as the crypto market enjoys a much-needed renaissance.
Buy SFM.30 on DEXTools
Disclaimer: Crypto is a high-risk asset class. This article is provided for informational purposes and does not constitute investment advice. You could lose all of your capital.