Manta Network's team valued at $500M.
Manta Network's team valued at $500M.
The Rise of Manta Network: A New Era in Privacy-Preserving Blockchain Technology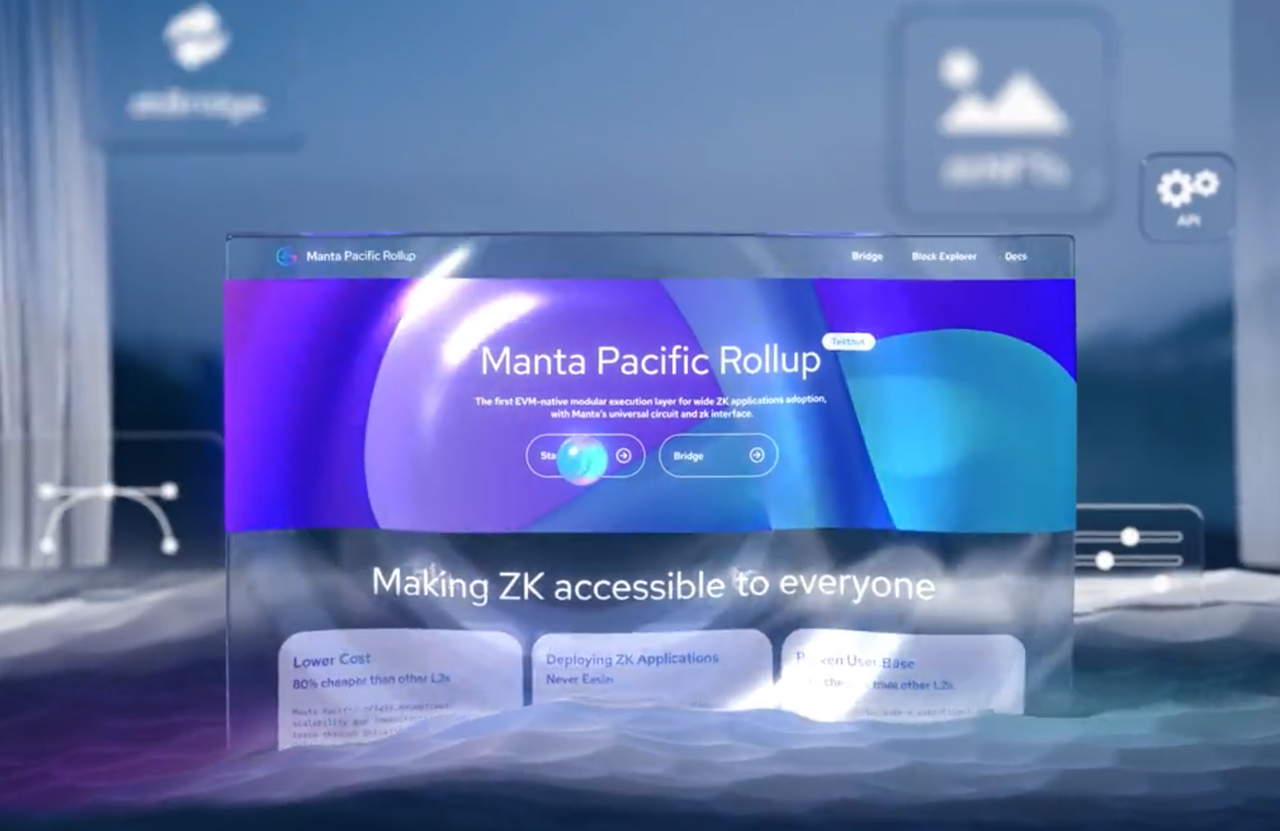 P0x, the development firm behind the privacy-preserving Polkadot-based protocol Manta Network, has recently concluded a funding round that has propelled its valuation to an impressive $500 million. This Series A funding round brought in $25 million, which will be instrumental in propelling the development of Manta Pacific, the layer 2 network for ZK (zero-knowledge) applications on Manta.
Manta Pacific: Scaling the Power of ZK Technology
Manta Pacific promises to create a best-in-class ecosystem for ZK use cases by combining Manta Network's ZK solutions, Celestia's modular data availability layer, and Optimism's OP Stack. This integration aims to drive user adoption of ZK products and further enhance the potential of blockchain technology.
ZK technology allows users to verify the truthfulness of a statement without needing additional information. It has gained significant traction in the decentralized finance (DeFi) community due to its ability to enable users to interact with DeFi protocols more anonymously. With Manta Pacific, the privacy-preserving capabilities of ZK technology will reach new heights, empowering individuals to engage in secure and confidential transactions.
The Expansion of Manta Pacific on Testnet
Simultaneously with the closing of the funding round, P0x announced the launch of Manta Pacific on testnet. This development brings a host of decentralized applications (dApps) focused on various use cases, including decentralized finance, infrastructure, bridging, social media, gaming, and growth. The introduction of these dApps showcases the versatility and potential of Manta Pacific, positioning it as a robust network that caters to diverse user needs.
Leading Investors Recognize the Potential
Polychain Capital, a prominent crypto-focused investment firm, and Qiming Venture Partners, a China-based venture capital firm, led P0x's funding round. Other notable investors include Alliance, CoinFund, SevenX Ventures, and Binance Labs, the investment arm of Binance. The support from these industry leaders highlights the recognition of Manta Network's innovative approach to privacy and its potential to revolutionize the blockchain industry.
Conclusion
The recent funding round and the launch of Manta Pacific on testnet mark an exciting chapter in the development of privacy-preserving blockchain technology. Manta Network's commitment to creating a best-in-class ecosystem for ZK use cases demonstrates its dedication to advancing the potential of blockchain technology. As Manta Pacific continues to evolve and scale, it holds the promise of driving widespread adoption of privacy-preserving applications and reshaping the future of decentralized finance and beyond.