Crypto exchange updates for June 26, 2023.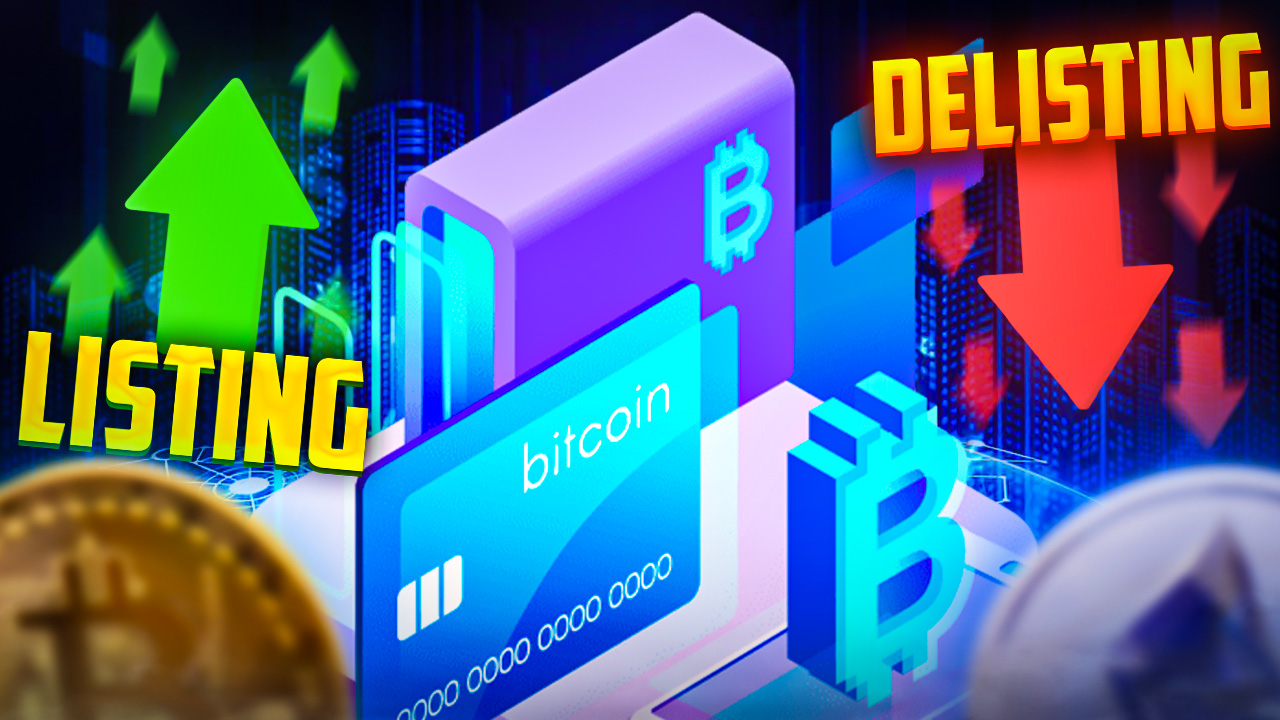 This is our weekly report on announcements made by crypto exchanges regarding digital asset listings, delistings, and trading pairs that we have found from last week and today.
If we have missed any information or if you have information about new listings and/or delistings, please let us know here.
_________________________________________
AscendEX Listings: Pink BNB (PNB)
Binance Added Trading Pairs: BTC/ARS OP/TRY PAXG/TRY
BitForex Listings: Crypterium Fantasy (CCOIN) APF Digital Agrifund (APFC) UC Finance (UCF) CIRI Coin (CIRI) Cheelee (CHEEL) EFK Platform (EFK) Iskra (ISK) Bybyecar (BBC)
BitMart Listings: Y U No Guy (YUN) Me PAUL (PAUL) Aleph Zero (AZERO) Sharbi ($SHARBI) Felix the Cat (FELIX) Raptor Jesus (RAPTOR) Gaypepe (GAYPEPE) Lion Fai (LIONF) Grape Governance Token (GGT) Krusty (KRU$TY) Nuon (NUON) HyperCycle (HYPC)
Changelly Listings: MILC Platform (MLT)
ChangeNOW Listings: Cult.DAO (CULT)
CoinEx Listings: Akash Network (AKT) FairERC20 (FERC) SuiPad (SUIP)
Crypto.com Institutional Listings: Sperax (SPA) Access Protocol (ACS)
DigiFinex Listings: LIMIT-Finance (LIMIT) 4CHAN (4CHAIN)
KuCoin Listings: Meta Merge Mana (MMM)
LBank Listings: 4-CHAN (4CHAN) SORI FinanceE (SORI) Reddit (REDDIT) UnleashClub (UNLEASH) Unipaycoin (UPC) Alien Milady Fumo (FUMO) Disney (DIS) ESG Global (ESGG) Delistings : Bezoge Earth (BEZOGE) Kodi (KODI) Mazuri (MZR) 6 Pack Rick (6PR)
MEXC Global Listings: Adadex (ADEX) Wrapped Ordichains (WOICH) Poo Finance (POO) Joystream (JOYSTREAM) Elf Wallet (ELFWALLET) AI Super App (AIS) Mr Potato Token (MRPOTATO) Palmswap (PALM) Plaza DAO (PLAZ) Crypto Rangers (CR) Zizy (ZIZY) White Whale (WHALE) AI Network (AIN) Tangible (TNGBL) TeaDAO (TEA) Spider Man (SPIDER) TCG Verse (TCGC) Recycle Impact World Association (RIWA) Veritise (VTS) Yachting Verse (YACHT)
Poloniex Listings: Ordinals (ORDI) Open Exchange Token (OX) SCAM (SCAM) tomiNet (TOMI) Alien Milady Fumo (FUMO)
ProBit Listings: Qrkita Exchange (TQRT) Marshall Inu (MRI) CIRI Coin (CIRI) UBXS Token (UBXS)
P2B Crypto Exchange Listings: Crypto Tex (CTEX) Decentralized Social (DESO) OciCat (OCICAT) EquityPay Community (EQPAY) MetaGreenUniverse (MGU)
VinDax Listings: Polkadot (DOT) Penguin Wak (WAK) The Epiko (EPIKO) STEPN (GMT) Hedgecoin (HCOIN) CryptoVerseLand (CVL) Etherlin (ETL)
XT Listings: Stobox (STBU) OM (OMN) Abyss World (AWT)