COWABUNGA Coin Presale: A Radical Meme Coin in Pizza and Ninja Turtles
COWABUNGA Coin Presale: A Radical Meme Coin in Pizza and Ninja Turtles
The Rise of Cowabunga Coin: Blending Nostalgia with Blockchain Technology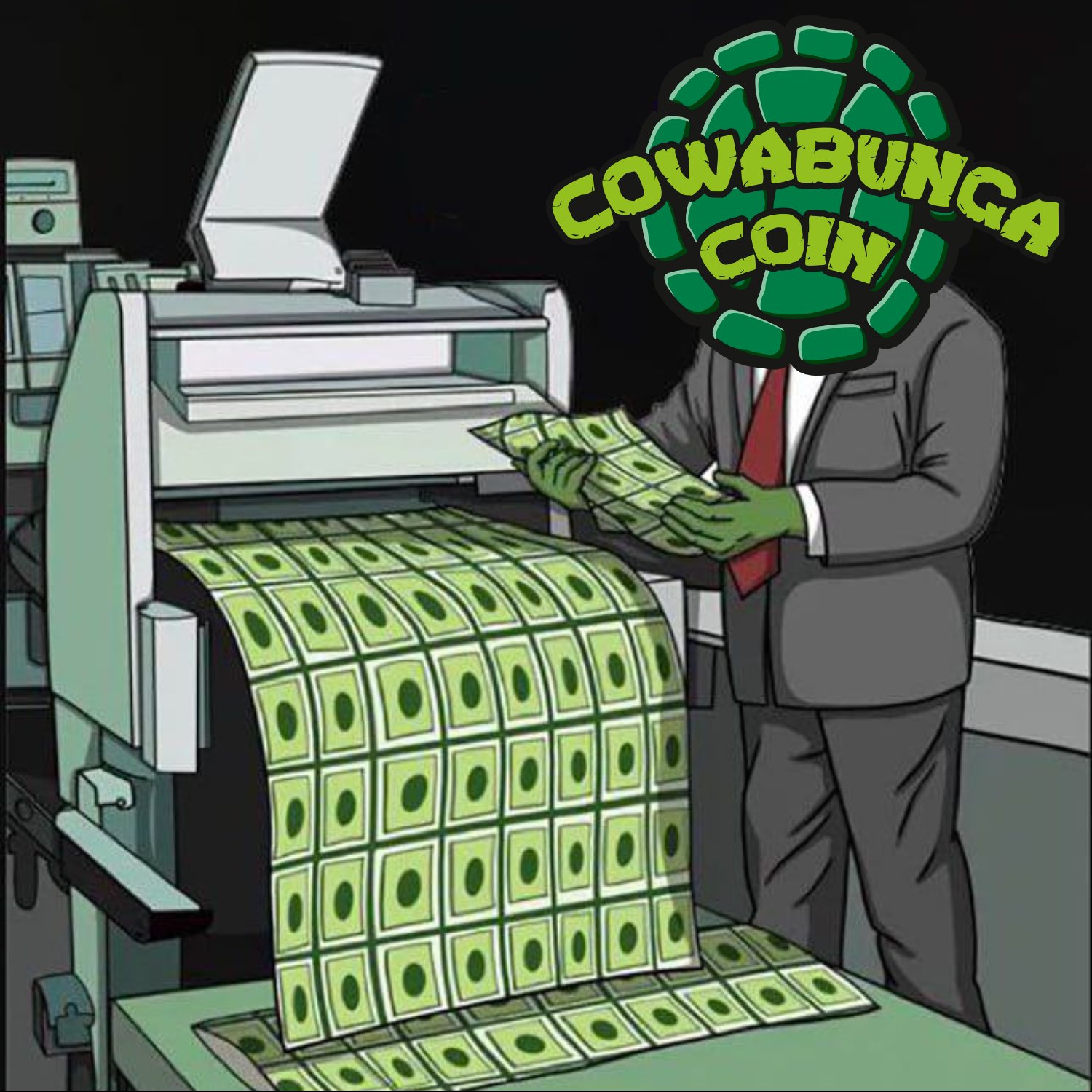 The echo of "Cowabunga!" still resonates with many children of the 90's, a reminder of pizzas, vigilante turtles, and carefree childhoods. The cry, iconicized by the Teenage Mutant Ninja Turtles (TMNT), transcended animated frames to become a staple in popular culture. Now, this nostalgic term finds a new home, not in another cartoon series or movie, but as a digital currency—Cowabunga Coin.
The Cowabunga Coin Presale Details
Seeking to raise $500,000, Cowabunga Coin's creators initiated a presale on August 4, putting 35% of the token supply on offer. A consistent price of $0.000357 during this presale ensures that all prospective buyers, regardless of when they participate, face no disparities. As the clock ticks, with just three days to go before the presale closes, the atmosphere is charged with anticipation.
The promotional strategy employed for Cowabunga Coin seems aggressive. When one looks at previous ventures like the SpongeBob coin, handled by the same promotional team, expectations should rise. The popularity of the Teenage Mutant Ninja Turtles movie might give Cowabunga Coin an added edge as well, driving its visibility and attracting a broader base of enthusiasts.
Cowabunga Coin isn't just riding on the TMNT fame, however. The presale rate shows Cowabunga Coin's market capitalization at a mere $1,428,571, hinting at potential growth.
| Presale Statistics | |
| --- | --- |
| Token Supply (Presale) | 35% |
| Presale Price | $0.000357 |
| Target Fundraising Goal | $500,000 |
| Market Capitalization at Presale Rate | $1,428,571 |
With a limited token supply coupled with an appealing presale rate, demand for Cowabunga Coin could skyrocket. A high demand would likely lead to a launch on a decentralized exchange.
A Thriving Cowabunga Community
Cowabunga Coin extends its focus beyond simple transactions. The development team dedicated a noteworthy 25% of the token supply to rewards and airdrops, turning these potential gains into strong reasons for early backers to retain their tokens. Additionally, 20% of the token supply is reserved for decentralized exchange liquidity, and another 10% is set aside for centralized exchange liquidity. The team's dedication is clear, with promises to ensure liquidity right from the outset.
| Token Allocation | |
| --- | --- |
| Token Supply for Rewards and Airdrops | 25% |
| Token Supply for Decentralized Exchange Liquidity | 20% |
| Token Supply for Centralized Exchange Liquidity | 10% |
With the presale in progress, early participants might find themselves in a favorable position. The unfolding events in the cryptocurrency community suggest a rising interest in Cowabunga Coin, making its introduction one to watch.
To conclude, Cowabunga Coin blends nostalgia with the meme coin trend. Whether this combination proves successful or not, one thing is certain. The cryptocurrency space is in for a pizza-loving addition.
Disclaimer: Crypto is a high-risk asset class. This article is provided for informational purposes and does not constitute investment advice. You could lose all of your capital.