BTC stabilizes at $27,800; OpenAI CEO lauds BTC, Putin warns of USD collapse.
BTC stabilizes at $27,800; OpenAI CEO lauds BTC, Putin warns of USD collapse.
The Growing Significance of Blockchain in the Evolving Technological Landscape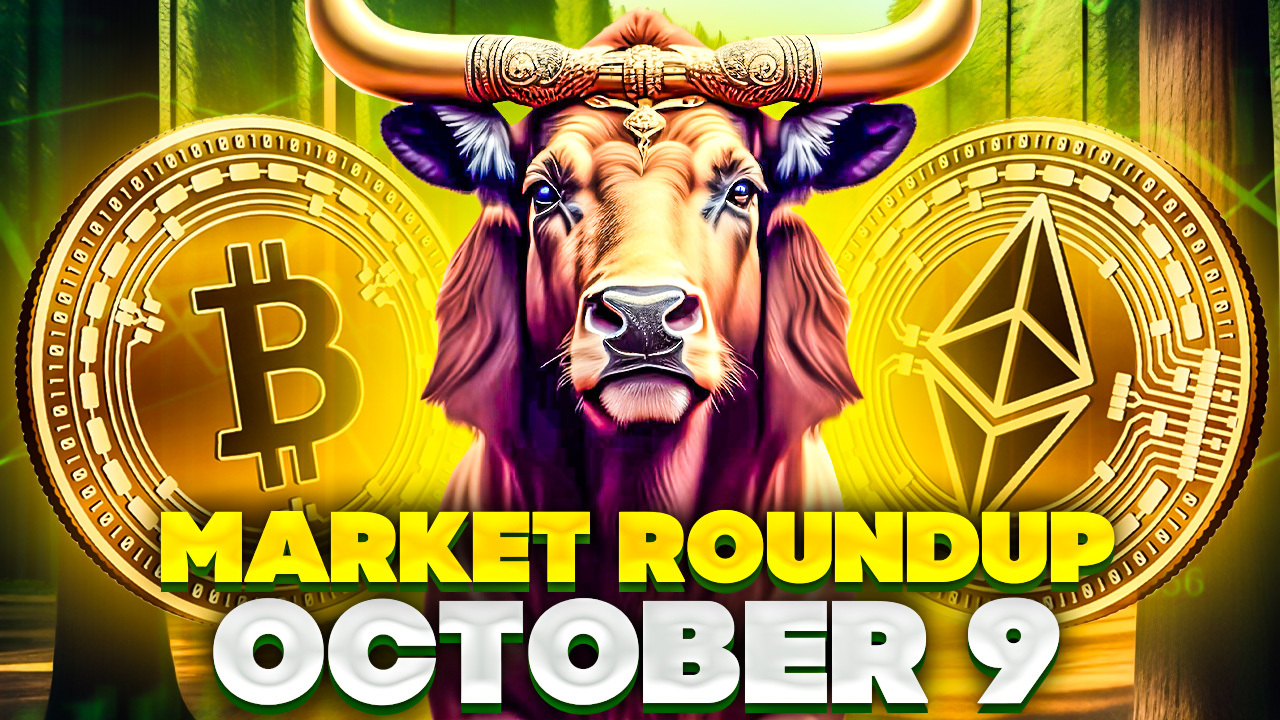 Bitcoin, the leading cryptocurrency, is currently trading at $27,955, experiencing a marginal 0.25% decline on Monday. However, beyond its market fluctuations, Bitcoin's significance in the evolving technological landscape is gaining recognition. Notably, the CEO of OpenAI, Sam Altman, has praised Bitcoin as the "super logical" step in technology advancement, highlighting its potential to combat corruption and its independence from government control.
Altman, who is also the founder of Worldcoin, discussed Bitcoin's transparency and its role as a global currency that operates beyond state influence. The decentralized nature of Bitcoin's network and its limited supply make it an appealing alternative to traditional fiat currencies. Altman's endorsement of Bitcoin's potential reveals the growing confidence in cryptocurrencies as a transformative force in the world of finance.
Russian President Vladimir Putin has also emphasized the relevance of cryptocurrencies in the global financial system. Putin expressed his belief that the US dollar-based system is gradually collapsing, pointing to the decreasing share of the US economy in world GDP and highlighting the increasing importance of BRICS countries. Putin discussed the possibility of establishing a settlement system within the BRICS bloc, which could potentially challenge the dominance of the dollar.
These developments not only draw attention to the flaws in the traditional financial system but also lend credibility to Bitcoin's role as a safeguard against devaluation. As uncertainty looms over the stability of traditional currencies, Bitcoin may gain more popularity as a reliable store of value.
Bitcoin Price Prediction and Technical Analysis
From a technical standpoint, Bitcoin's price is approaching key levels. On the 4-hour time frame, the current pivot point stands at $27,348. Traders and investors should monitor the immediate resistance level of $28,350. A successful breach of this level may pave the way for further gains at $29,400 and potentially $30,785.
On the downside, Bitcoin may find support around $26,630, followed by $25,260 and a more distant support level at $24,556. Examining technical indicators, the Relative Strength Index (RSI) sits at 48, indicating a near-neutral sentiment. However, with the RSI below 50, a slight bearish bias exists.
The 50-day Exponential Moving Average (EMA) at $27,500 acts as a short-term bullish indicator. Bitcoin's upward channel on the 4-hour chart, supported by the 50 EMA, near $27,500, reinforces its potential for further upward movement. As long as Bitcoin holds above $27,500, the overall trend remains bullish. With favorable external conditions, Bitcoin may soon test and potentially surpass the critical threshold of $28,500.
Traders and investors should remain vigilant, closely monitoring technical levels, and adjusting their strategies accordingly to capitalize on potential opportunities.
Top 15 Cryptocurrencies to Watch in 2023
To stay up-to-date with the world of digital assets and make informed cryptocurrency investments, it is crucial to stay informed about emerging alternative cryptocurrencies and ICO projects. Industry Talk and Cryptonews have curated a list of the top 15 cryptocurrencies to watch in 2023, providing critical insights and expert advice that can guide investment decisions.
It is essential to note that investing in cryptocurrencies carries significant risk due to their highly volatile nature. Therefore, conducting thorough research and exercising prudent judgment is crucial before committing to any investment.
In conclusion, Bitcoin's growing influence and increasing recognition by influential figures like OpenAI's CEO and Russian President Vladimir Putin demonstrate the evolving significance of blockchain technology. As the world questions the stability of traditional financial systems, cryptocurrencies like Bitcoin are emerging as potential solutions. The technical analysis of Bitcoin's price suggests a bullish trend, but caution and close monitoring of market conditions are essential. Additionally, staying informed about emerging cryptocurrencies could offer unique investment opportunities in the ever-evolving blockchain industry.