Bitcoin reacts to market developments as USD strengthens on Q2 GDP release
Bitcoin reacts to market developments as USD strengthens on Q2 GDP release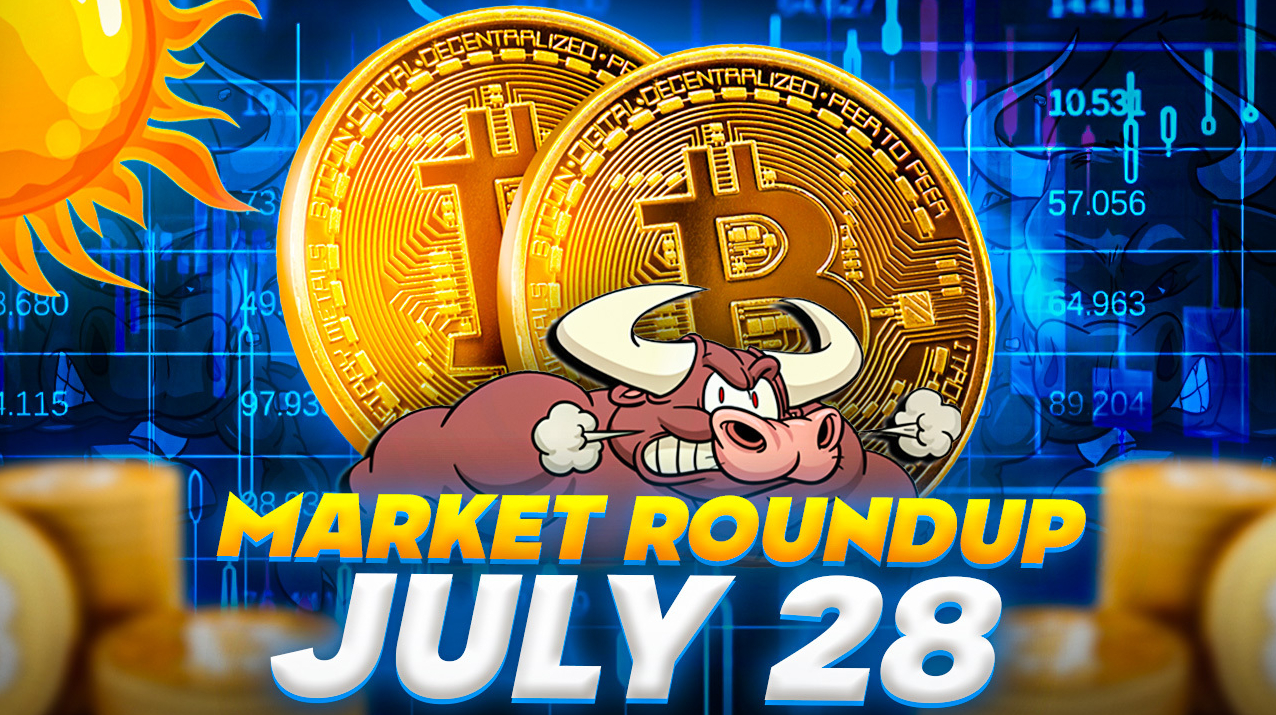 In the dynamic world of cryptocurrencies, the price of Bitcoin currently stands at $29,270, experiencing a decline of nearly 1% on Friday. The cryptocurrency market is constantly evolving, with various factors influencing Bitcoin's trajectory, and investors and traders closely monitoring its price movement.
One significant development is Grayscale's recent call on the Securities and Exchange Commission (SEC) to approve all proposed spot Bitcoin exchange-traded funds (ETFs) simultaneously. Grayscale's ETF was previously rejected by the SEC, and the company is now urging for fair consideration of all Bitcoin ETFs. By requesting simultaneous approvals, Grayscale aims to prevent any party from gaining an unfair advantage. The recent agreements for sharing surveillance information (SSAs) between Coinbase and spot ETF providers, according to Grayscale, do not meet the SEC's regulations. Grayscale believes that the existing Bitcoin futures market provides sufficient monitoring and surveillance to prevent fraud or manipulation in the underlying spot BTC market. In response to the news, Bitcoin prices did not show significant changes, suggesting that the market had already factored in the ETF drama.
Another factor influencing Bitcoin's performance is the Bank of Japan's implementation of a new yield curve management decision. Reports of potential changes to the Bank of Japan's yield curve management approach initially caused some uncertainty and led to a brief dip in Bitcoin's value. However, Bitcoin quickly recovered its losses and is currently trading at $29,210. This demonstrates the cryptocurrency's resilience in the face of expected interest rate hikes by major central banks.
Additionally, the release of better-than-expected Q2 GDP figures has had an impact on Bitcoin's price. The US dollar has become stronger as a result, reaching its highest point in two weeks. On-chain indicators suggest that the GDP report would have little effect on cryptocurrency, as support levels are weak above $28,500. Experts predict a potential drop in BTC/USD, with attention now shifting to the release of the Personal Consumption Expenditures (PCE) Index on July 28 for further growth opportunities. The market predicts a high probability of a rate pause in September.
To predict Bitcoin's future price movement, it is essential to analyze its technical aspects. Currently, Bitcoin has found support at the $28,850 level, as indicated by a series of candles, including Doji and spinning top formations, that have closed above this level. The cryptocurrency is currently hovering just below the $29,500 resistance level, which is reinforced by a downward trend line observed in the four-hour timeframe. If Bitcoin successfully surpasses the $29,500 mark, the next technical obstacle is likely to be around $30,000, which holds significant psychological significance. There is also potential resistance at $30,350. On the other hand, if Bitcoin drops below $28,850, the next support area lies around $29,000, and a dip below this level could lead to a decline towards $28,850.
In addition to Bitcoin, the cryptocurrency market offers a wide range of emerging digital assets with potential for growth and opportunities. To stay informed on the latest initial coin offering (ICO) projects and alternative cryptocurrencies, it is recommended to explore a curated collection of the top 15 cryptocurrencies to watch in 2023. This list, curated by industry experts, provides valuable insights and professional recommendations to help navigate the ever-changing world of digital assets confidently.
It's important to note that investing in cryptocurrencies carries significant risks due to their highly volatile nature. Therefore, conducting thorough research and making informed decisions is essential when entering the cryptocurrency market.
Disclaimer: Cryptocurrency projects mentioned in this article are not financial advice and should not be considered as such. Always conduct your own research and exercise caution when investing in cryptocurrencies.