Best Cryptos to Buy Now – Hedera, MultiversX, Algorand
Best Cryptos to Buy Now - Hedera, MultiversX, Algorand
The Rise of Bitcoin ETFs and the Best Cryptocurrencies to Buy Now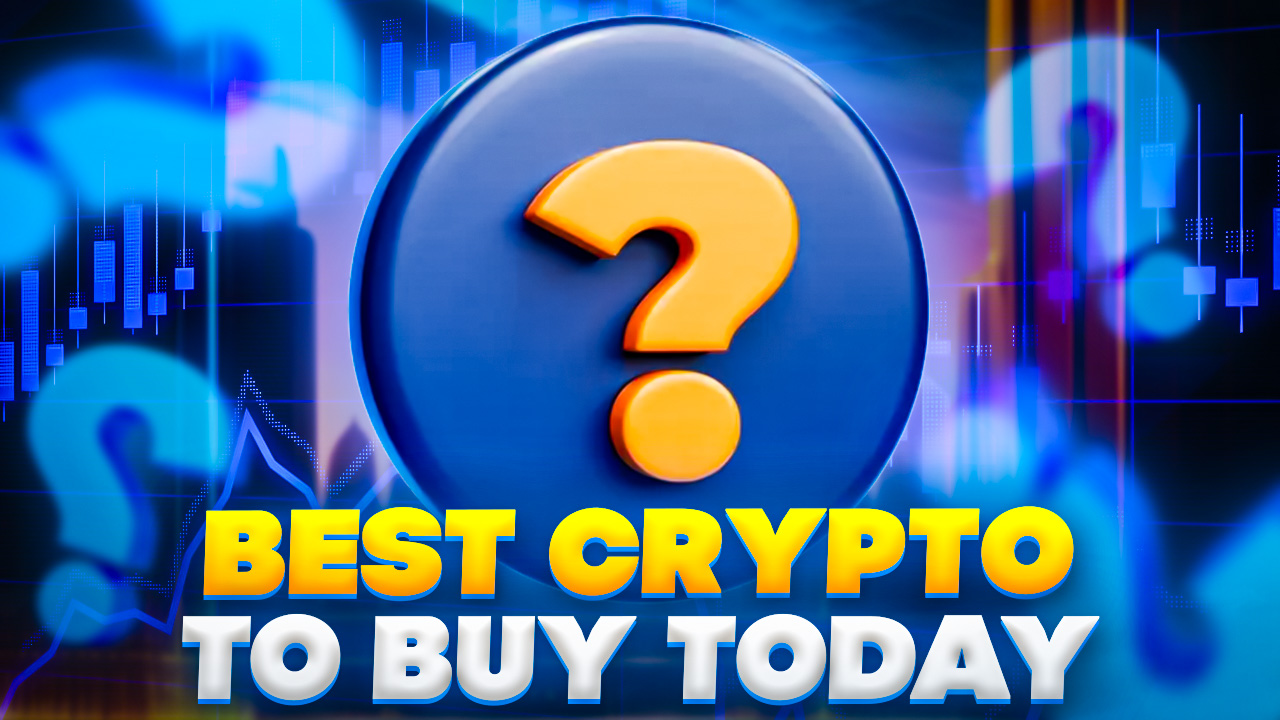 The Securities and Exchange Commission (SEC) is expected to grant approval to spot Bitcoin Exchange Traded Fund (ETF) applications submitted by financial giants BlackRock and Invesco. This approval, according to Mike Novogratz, CEO of Galaxy Digital, could happen within a four to six-month window. The introduction of spot Bitcoin ETFs by BlackRock, the world's largest asset manager, has set the stage for other major players like Invesco, WisdomTree, ARK Invest, and Valkyrie to follow suit.
A spot Bitcoin ETF would represent a significant development for Wall Street, as it would allow investors to track the price movements of Bitcoin without directly owning it. This financial product simplifies the process for institutions and traders to engage with the price of Bitcoin, eliminating the complexities associated with digital wallets and cryptocurrencies.
The emergence of Bitcoin ETFs aligns with the increasing mainstream acceptance of cryptocurrencies. As a result, investors are looking for opportunities to diversify their portfolios and capitalize on the potential growth of the cryptocurrency market. In this evolving macroeconomic environment, it is crucial to identify the best cryptocurrencies to buy now.
Best Cryptocurrencies to Buy Now
1. Hedera's HBAR: Technical Indicators Point to a Bullish Future
Hedera's strides in recent days have been impressive. With a substantial gain of 6.89% today, HBAR reached a new 3-month high and now hovers confidently. The short to long-term Exponential Moving Averages (EMAs) indicate a bullish trend, with shorter-term averages positioned above longer-term ones. Technical indicators such as RSI and MACD reinforce this bullish sentiment, suggesting the possibility of further price ascent. HBAR's market metrics, including market capitalization and trading volume, also indicate increasing interest and liquidity in the cryptocurrency.
2. XRP20 Presale Raises $1.3 Million: A Second Chance for XRP Investors
The XRP20 presale, positioned as a successor to the original XRP, has raised over $1.3 million in funds, attracting significant interest from investors seeking a second chance to participate in XRP's potential growth. The presale's competitive pricing strategy, offering the token at a price 30 times lower than XRP's all-time low, has resonated with individuals who missed out on the initial investment in XRP. With the presale gaining momentum, there is a possibility of reaching the soft cap of $1.85 million within a week. The project's focus on staking and deflationary measures enhances the token's scarcity and potential future value.
3. MultiversX (EGLD) Faces Hurdles: Can It Break Through Its Immediate Resistance?
MultiversX (EGLD) showcased an impressive surge but encountered various resistance levels that pose challenges for its upward movement. The asset's technical indicators, including EMA and RSI, suggest a mixed outlook for potential traders. While EGLD has demonstrated bullish tendencies, traders should closely monitor significant resistance and support levels to make informed decisions. The increase in market capitalization and trading volume indicates growing interest and stake in EGLD.
4. Launchpad XYZ: Unlocking Web3 Potential with One of the Best Cryptos to Buy Now
Web3, the next phase of the internet's evolution, offers promise but also presents a fragmented ecosystem. Launchpad XYZ aims to bridge this gap by providing a central hub for Web3 services and a seamless user experience. With its utility coin LPX, Launchpad XYZ intends to offer features like a trading terminal, a marketplace for digital assets, and educational resources. LPX's role as a foundation for the platform's ecosystem and the Launchpad Quotient (LPQ) scoring system provide insights into the potential future value of cryptocurrencies. Launchpad XYZ's fundraising efforts reflect its vision of a unified Web3 platform and make it one of the best cryptocurrencies to consider.
5. Algorand (ALGO): Potential Upside Momentum
Algorand (ALGO) has witnessed a significant surge, indicating strengthening bullish momentum. While facing resistance levels, ALGO's technical indicators, including EMA, RSI, and MACD, suggest potential upside momentum. The growth in market capitalization and trading volume signifies increased interest and investment in ALGO. Traders should closely monitor resistance and support levels to make informed decisions.
In conclusion, the rise of Bitcoin ETFs presents an exciting opportunity for investors to engage with the cryptocurrency market through traditional finance channels. However, it is essential to carefully evaluate the best cryptocurrencies to buy now based on their technical indicators, market dynamics, and potential future value. Investors should exercise caution and keep a close eye on significant resistance and support levels to navigate the volatile cryptocurrency market effectively.
Disclaimer: This article is provided for informational purposes only and does not constitute investment advice. Cryptocurrencies are high-risk assets, and investing in them carries the risk of losing all of your capital.