Best Crypto to Buy Now: Synthetix, Pepe, Maker
Best Crypto to Buy Now: Synthetix, Pepe, Maker
The Blockchain Industry: Insights and Future Predictions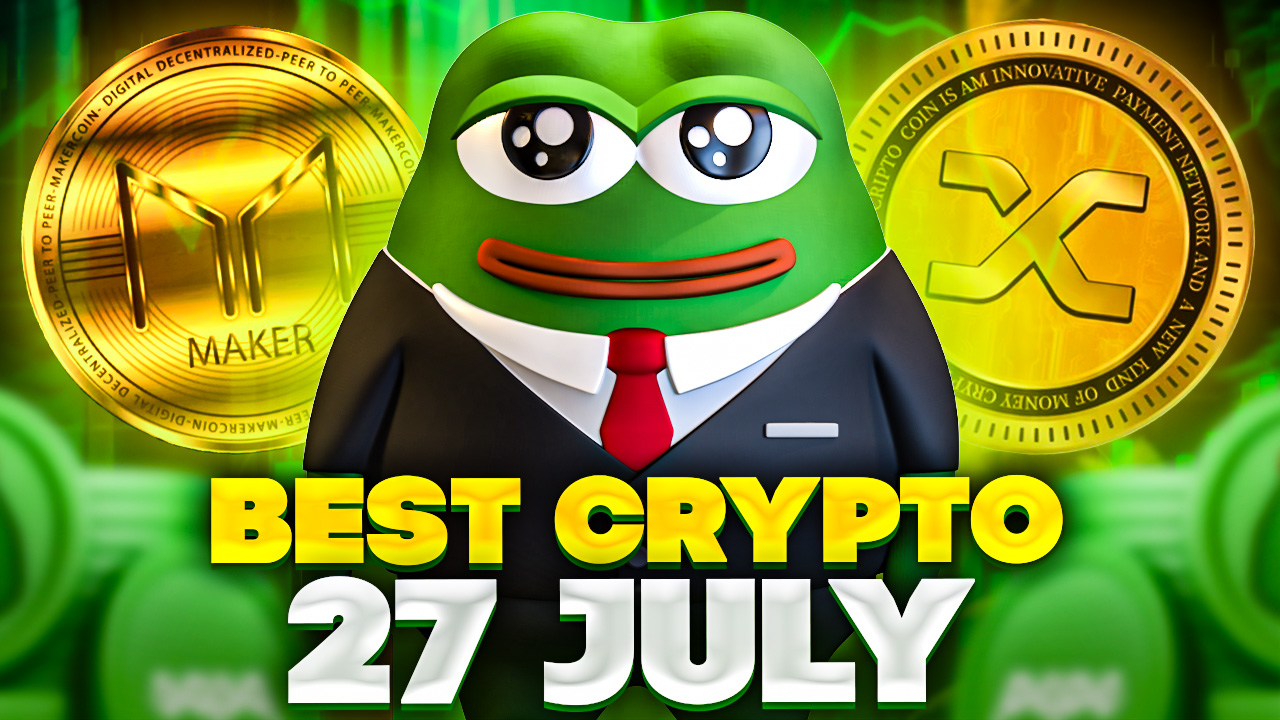 The blockchain industry continues to evolve and capture the attention of investors, analysts, and enthusiasts. Mark Yusko, the principal of Morgan Creek Capital Management, recently made bold predictions about the future value of Bitcoin, a prominent cryptocurrency. According to Yusko, Bitcoin could reach a value of $300,000 by the end of 2028, surpassing the worldwide monetary value of gold, which currently stands at around $6 trillion.
Yusko's prediction is based on Bitcoin's "halving" cycle, which occurs approximately every four years. During these events, the rewards for miners creating new blocks on the Bitcoin blockchain are reduced by 50%. This mechanism helps control the supply of Bitcoin and potentially reduces inflationary pressure on the cryptocurrency.
Historical data supports Yusko's optimistic stance, as Bitcoin's price has seen significant increases following each halving event. In fact, Yusko predicts that the price of Bitcoin could reach $100,000 by the next halving event in April. Standard Chartered, a British banking titan, also shares this positive outlook, forecasting that Bitcoin could reach $120,000 by the end of this year.
Despite a challenging year, Bitcoin has demonstrated resilience with a 76% increase since the beginning of the year. It currently trades around $29,187, rebounding from a 64% dip in 2022. These resilient fundamentals and positive technical analyses make Bitcoin an attractive investment option.
However, aside from Bitcoin, there are other cryptocurrencies worth considering in the existing market conditions. Let's take a look at some of the best cryptos to buy now.
Synthetix (SNX): Consolidation Amidst Bullish Momentum
Synthetix (SNX) has shown positive movement, bouncing off the 20-day exponential moving average (EMA) and the Fib 0.382 level. It has experienced a 2.87% increase and is currently in a consolidation phase. However, SNX faces resistance at the Fib 0.236 level, suggesting a potential obstacle for further gains.
Technical analysis indicates that SNX has immediate support at the Fib 0.382 level and the trailing 20-day EMA. On the other hand, a formidable resistance zone exists between $3.148 and $3.303. The 20-day, 50-day, and 100-day EMAs indicate an overall upward trend for SNX.
However, it's important to note that the MACD histogram signals a potential bearish crossover, while the RSI suggests an overbought condition. Traders should proceed with caution and consider the potential for a short-term consolidation period.
BTC20: Buying Bitcoin at 2011 Prices
BTC20, known as "Bitcoin on Ethereum," is attracting significant interest in its presale. With its combination of high staking rewards and accessibility to Ethereum's DeFi ecosystem, BTC20 offers a unique opportunity to buy Bitcoin at its 2011 presale price of $1. This token presents improvements over Bitcoin, including energy efficiency and staking rewards.
Influencers and Google Trends data suggest that BTC20 could follow in Bitcoin's footsteps, experiencing significant growth in the future. As the presale progresses, BTC20 will distribute newly minted tokens to stakers, resulting in a deflationary effect.
Pepe Coin: Understanding the Bearish Sentiment
Despite reaching an intra-day high, Pepe Coin (PEPE) currently trades down. The bearish hammer candlestick pattern and rejection from key levels indicate potential selling pressure and a trend reversal. PEPE's EMAs and technical indicators suggest short-term bearish sentiment.
While the RSI hints at oversold conditions, the MACD histogram remains negative. Traders must keep an eye on key support and resistance levels to assess potential price movements.
Chimpzee: Fighting Climate Change and Making a Difference
Chimpzee is a green Web3 platform focused on fighting climate change and saving endangered species. Its native token, $CHMPZ, has attracted over $1 million in presale funding. Chimpzee offers various opportunities, including its ecosystem, a shop-to-earn merchandise store, an NFT marketplace, and a play-to-earn game called Zero Tolerance.
With a focus on sustainability and supporting charities, Chimpzee aims to make a positive impact. Its deflationary token model and backing from crypto influencers contribute to its potential for growth.
Maker (MKR): Navigating Momentum Amid Selling Pressure
Maker (MKR) recently achieved a new year-to-date high but faced selling pressure that led to a retest of support levels. While retracements are common in bullish trends, ongoing support and technical analysis indicate MKR's positive outlook. The EMAs and RSI suggest bullish sentiment, although caution is advised as the market adjusts.
Investing in the blockchain industry involves risk, and thorough research is essential. The blockchain industry continues to evolve, presenting opportunities and challenges. With the right knowledge, investors can make informed decisions and potentially benefit from this exciting industry.
Disclaimer: Crypto is a high-risk asset class. This article is for informational purposes only and should not be considered investment advice. Remember to conduct thorough research and assess your risk tolerance before making any investment decisions.